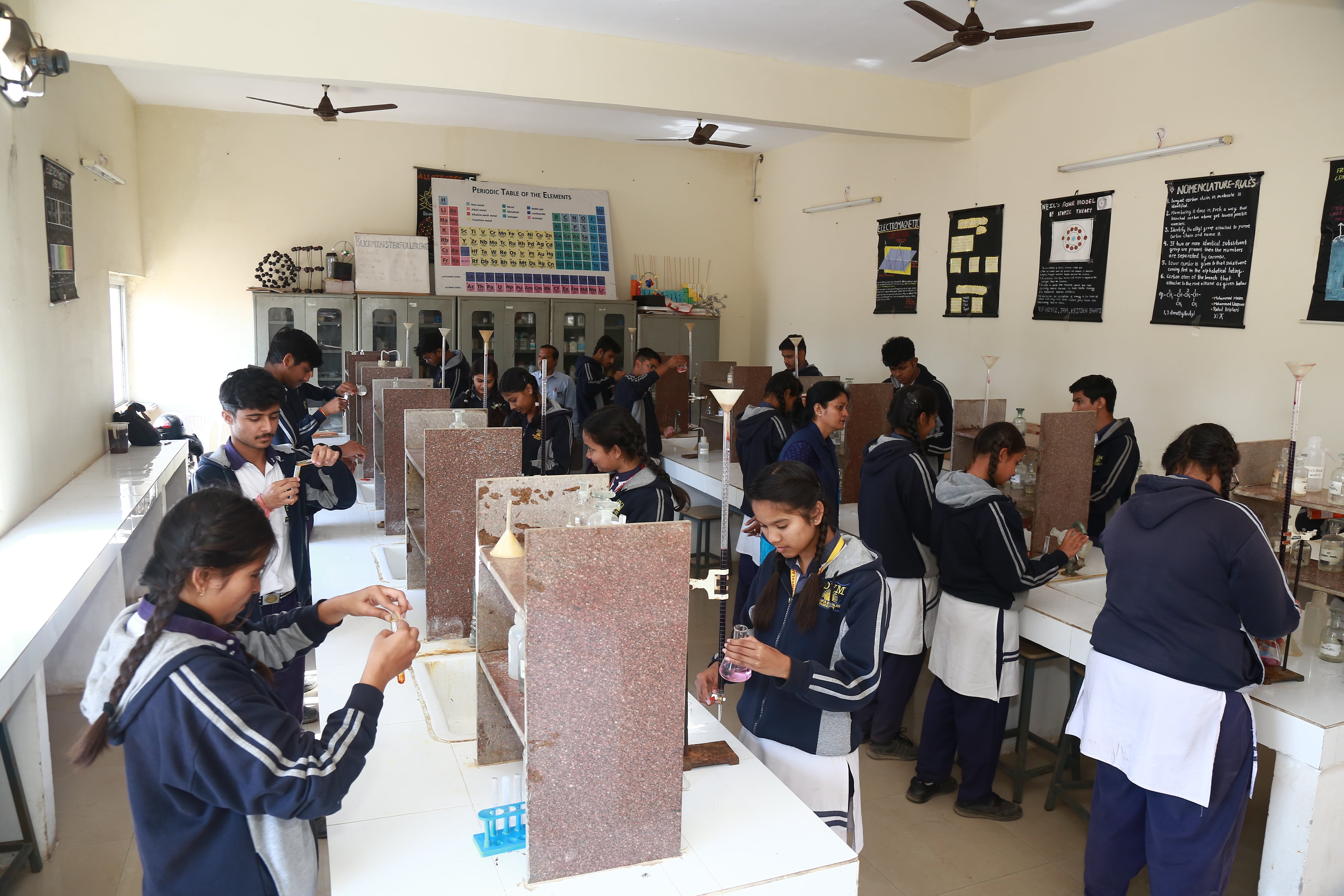 The ultramodern Science Laboratories for Physics, Chemistry & Biology provide a platform for students to nurture the budding scientist within them. These facilities make learning a pleasurable and realistic experience. The very atmosphere of the labs is stimulating and invigorating. For those in primary classes, the school has activity rooms where students get experiential learning opportunities.
The school science laboratories are places where our children gain hands on experience. Separate Physics, Chemistry, Bio laboratory offer an experience conducive to learning for the students.
The laboratories are well equipped and provide for not only the prescribed syllabus, but much beyond. Learning by doing is the mantra which forms the underlying theme on which these laboratories function. Students are taught various scientific concepts through demonstrations as well as by doing experiments themselves.
Chemistry Lab
The Chemistry Lab is well equipped. Labs are provided with the state- of- art devices like- Fume hood, Distillation unit, Electronic weighing machine, Fire fighting equipments, First- Aid Kit etc.