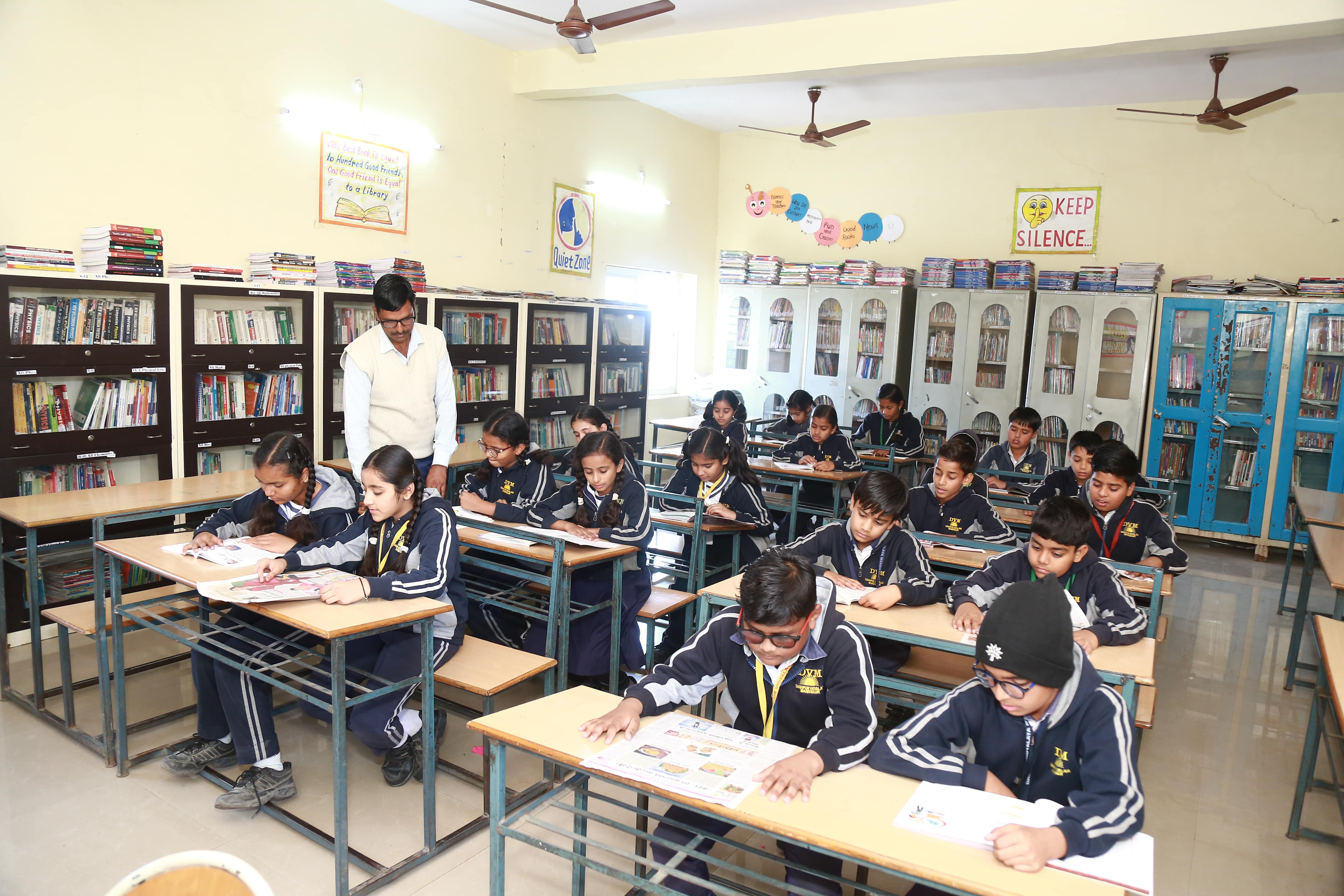 The school library stocks more than 2000 books on a variety of subjects, and new books are added every year. The librarians assist students to pick authors and subjects that best suit their interest, in the process inculcating in them the habit of reading. It also has reading room facilities, and provides newspapers and magazines of international repute. We subscribe to the leading newspapers, journals, magazines and periodicals that keep our students abreast with national and international events.
The audio-visual section of the resource centre has a range of videos and audio cassettes, CDs and DVDs on a range of subjects. The students have easy and regular access to the films that are used as part of curriculum and can enhance their understanding of the subject.
The library is not only a huge resource centre but also a hub of intellectual activities. Regular storytelling sessions for younger students are conducted in the library.